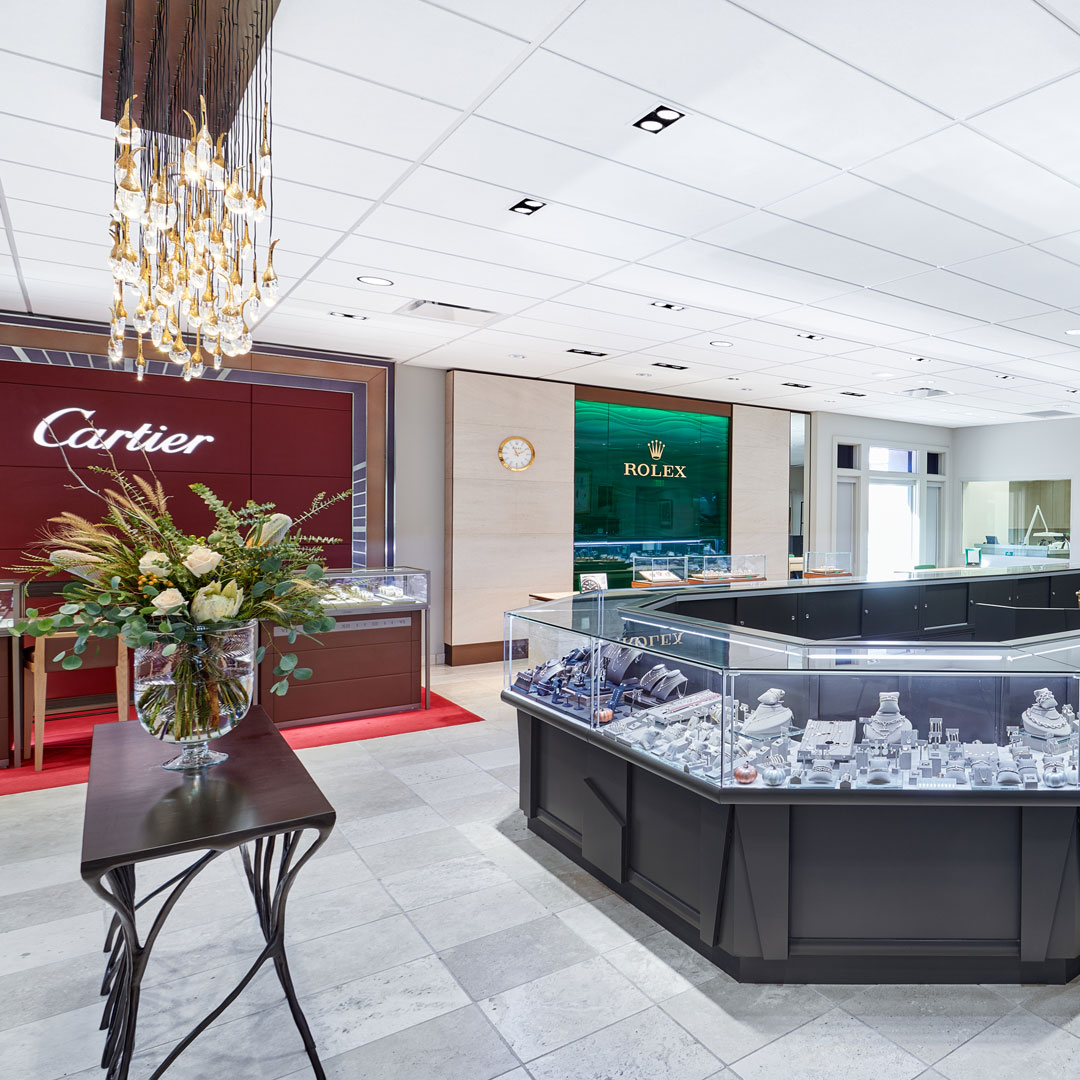 Rummele's Jewelers was established in Green Bay, Wisconsin in 1950. Charles Alpert owned and managed the store from it's inception until his daughter, Tracy, completed her education with Graduate Gemologist and Certified Gemologist degrees.
Today, Tracy Alpert has taken over the business.
Since opening in 1950, Rummele's has constantly strived for perfection with a determined resolve. Focus was directed on building strong relationships with the world's most respected designers and manufacturers.
Continuing on their quest for excellence, Rummele's reached a new peak in 1998 when they purchased a newly remodeled, free standing bank building at 234 South Adams Street in Green Bay, WI. This location's 5,600 square feet are designed to showcase the kind of unique jewelry you have come to expect from Rummele's. In 2012, Rummele's expanded to open a store in Fish Creek. In 2022, Fish Creek moved to a stunning free standing location at 9405-WI-42. Indeed, Rummele's inventory now represents the highly sought after products of many of the world's most renowned designers and manufacturers.
Surrounded in elegance and comfort, Rummele's prides itself with a knowledgeable and sincere staff that take extreme satisfaction in helping customers find jewelry they can not only treasure for a lifetime, but pass on from generation to generation.
At Rummele's, the greatest care and honesty are always given, because at the heart of our growth and success, is you....